RELIABILITY OVER TIME
6House Design has been reliably completing projects and satisfying customers since 2003. During that time, 6House Design has started and completed over 200 websites projects along with many graphic design pieces.
Want to find out for yourself? Contact any client listed on the portfolio and you will find a satisfied client with an ongoing relationship with 6House.
None of our work is contracted to larger firms or oversea developers. Partnering with 6House Design on a project means that 6House Design will be personally responsible for every aspect of your project.
Matthew W. Griffin Designer/Programmer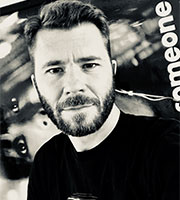 Matthew Griffin is a veteran digital designer with experience extending back to 1999. He has worked independently designing and programming websites since 2002 and has accumulated a long list of satisfied clients and a nomination for one of the most prestigious web design awards in the industry (the SXSW Web Design Award). He looks forward to remaining a local business serving other local businesses in the Boise, Idaho area.
Matthew currently lives in Boise, Idaho..
Workflow: Flexible and Simple
Workflow that comes from years of experience is what you want in a web designer. Matthew has worked on over 200 website as an independent designer and has, in the process, developed a workflow that is thoughtful, simple, and flexible.
Our workflow is based on 6 principles:
Flat Rate Pricing
Prompt Communication
Professional Aesthetic
Standardized Coding
Industry Appropriate Design
Ongoing Service
These 6 principles ensure that the price of every project is firm, the client always knows what stage the project is in, the final product is visually pleasing, and ranks high on search engines.